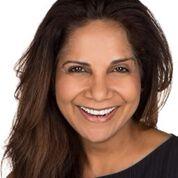 Dr. Pandey is a licensed clinical psychologist with over 20 years of professional experience in the field of Clinical Psychology.
Her commitment is towards bringing positive change in an individual or family through Evidence Based Practice and  Cognitive restructuring of thought processes.
Dr. Pandey believes in short-term solution focused treatment and specializes in crisis intervention, depression, anxiety, corporate consultations, dual-diagnosis, ethnic minority issues, acculturation, adjustment disorder and relationship/marital therapy. She believes in trust as the foundation of a strong therapeutic alliance between a patient and the clinician.
Dr. Pandey has gained international educational experience in the field of psychology with degrees from University of Calcutta, India, University of Sydney, Australia and her Doctorate degree from Illinois School of Professional Psychology, Chicago. She trained at APA accredited Alexian Brothers Behavioral Health Hospital, Hoffman Estates, IL and Vista St. Therese Medical Center, Waukegan, IL for her internship and post-doctoral fellowship. She had been an adjunct faculty and an active researcher at University of Chicago and has presented many papers at APA conventions and International Psychology Conferences. Dr. Pandey is on staff at Highland Park Hospital, Highland Park, IL and Chicago Lakeshore Hospital, Chicago, IL and presently an active participant as a research fellow  in the Eating Disorder research program at Northwestern Memorial Hospital, Chicago.